It's 2017. Team sports are in decline, wearable tech is on the rise and Australia hits peak activewear.
How do you recast a 'dad brand' to inspire a new generation of athletes?
The Athlete's Foot is the largest retailer of athletic footwear in Australia. But its reputation for quality product and knowledgeable staff had resulted in an unintended consequence. It had become the go-to store for practical parents and people with problem feet.
Meanwhile, the broader fitness landscape had shifted. Team sports were declining, replaced by individual pursuits and personal bests. For a brand that truly understood the science of feet, this was an opportunity to prove that data and insight could do more than diagnose problems – it could be the edge athletes need to take their performance to the next level.
 
When it comes to performance, the smallest thing can make the biggest difference. So instead of shying away from the technical details, we put them front and centre.
Precision and data became our visual and verbal language. The brand system was underpinned by two grids that could scan, annotate and highlight information, allowing us to showcase The Athlete's Foot's in-depth knowledge of product and fit.
The end result wasn't an athleisure brand. It was a brand for the everyday athlete who believes every breath, every flex, every last second counts.
To truly become a performance brand, we had to live and breathe performance through every part of the experience. And with 138 stores nationwide, one of the most important touchpoints was undoubtedly retail. We brought the brand to life across every step of the customer journey from category naming, to store materials, to merchandising and more.
The new brand needed to translate into a digital experience that could house industry heavyweights like Nike and Adidas. We designed the online store around the core idea of precision, using the grid system to showcase the technical details. The entire ecommerce journey is an extension of the in-store experience, stretching from content curation to packaging.
The Athlete's Foot's comprehensive fitting technology, Fitzi, was a big drawcard of the in-store experience. But it was just one lone piece of fit-tech that felt disconnected from the rest of the brand. So we created an ecosystem to link new and existing technology called MyFit.
As part of the launch of MyFit we helped bring a new product to market – the MyFit Pod, a piece of wearable tech and partner app that makes any shoe smart. Our role was to design the app's UX and the overall look and feel, as well as the MyFit Pod's packaging, visual merchandising and collateral.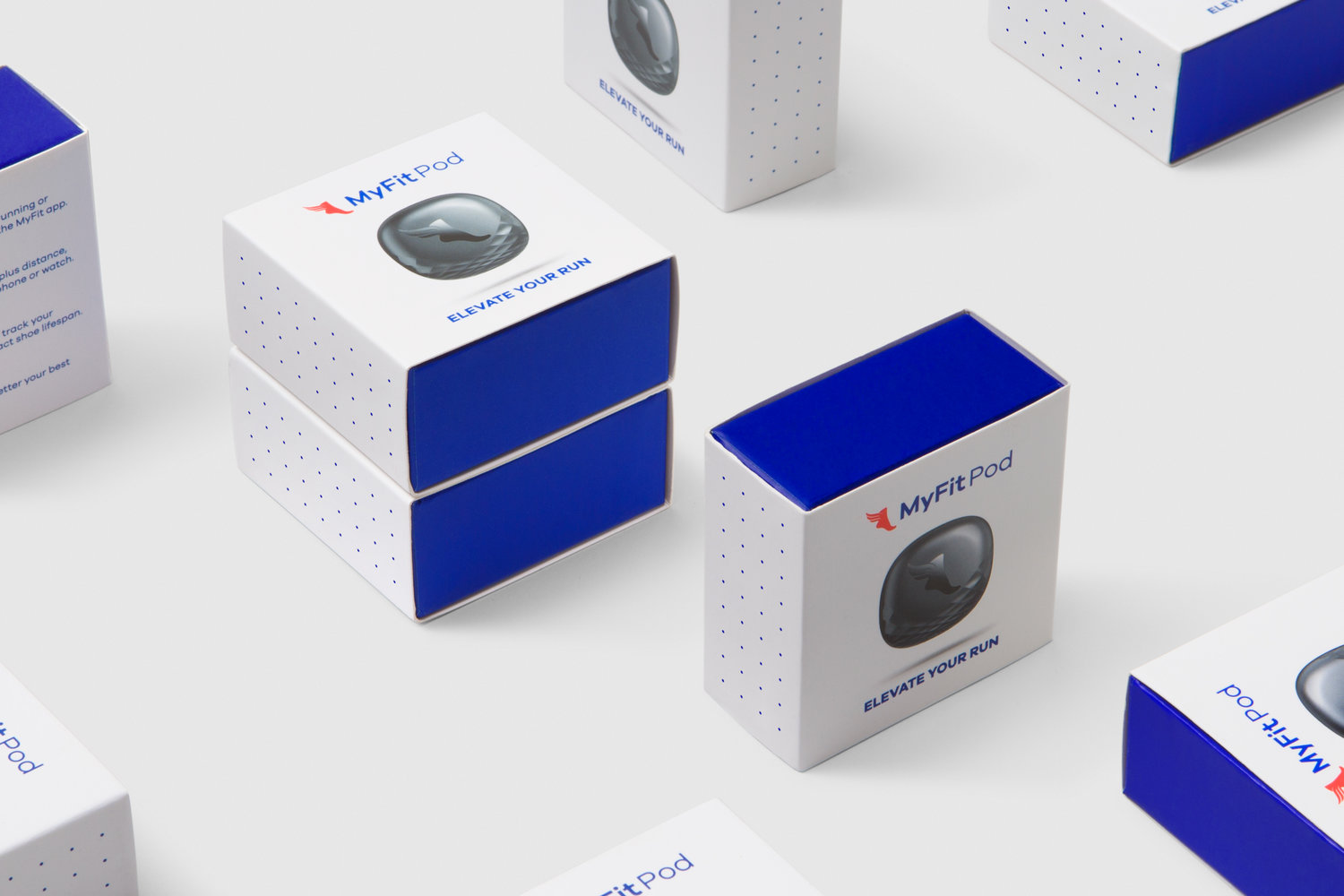 The refreshed brand has been embraced by everyone in The Athlete's Foot community, from franchisees to runners alike. Following launch, brand consideration for The Athlete's Foot reached parity with its biggest competitor.